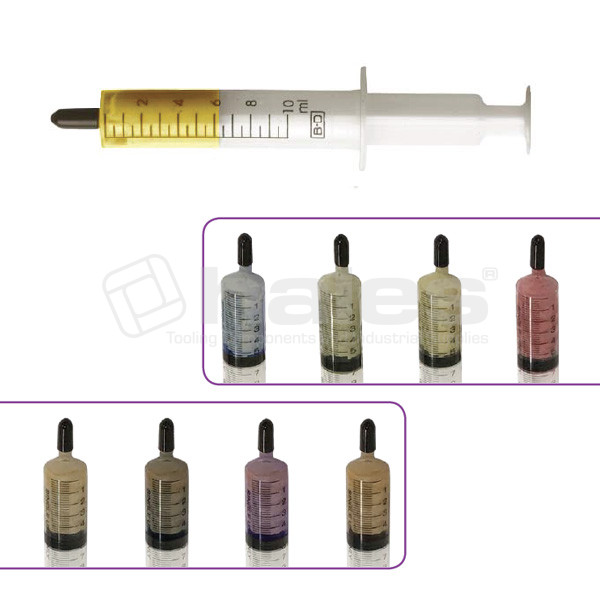 Diamond Paste
Diamond Paste, packed in easy application 5ml syringe cartridge.

1 – 60 Micron available.

Superfine grade - is for those applications which demand the highest possible accuracy and mirror finish.

Medium Grade - ensure a perfect intermediate surface for finishing to a high grade commercial polish with the Find grades.

Coarse and Extra Coarse Grade: ensure rapid stock removal for eliminating machining marks, deep scratches or blemishes.
Get a Quote
| SKU | MICRON SIZE | Colour | Type | QTY |
| --- | --- | --- | --- | --- |
| DP01 | 1 | Light Blue | Super Fine Grade | |
| DP03 | 3 | Green | Super Fine Grade | |
| DP06 | 6 | Yellow | Super Fine Grade | |
| DP09 | 9 | Red | Medium Grade | |
| DP15 | 15 | Light Brown | Medium Grade | |
| DP30 | 30 | Dark Brown | Medium Grade | |
| DP45 | 45 | Purple | Coarse and Extra Coarse Grade | |
| DP60 | 60 | Orange | Coarse and Extra Coarse Grade | |