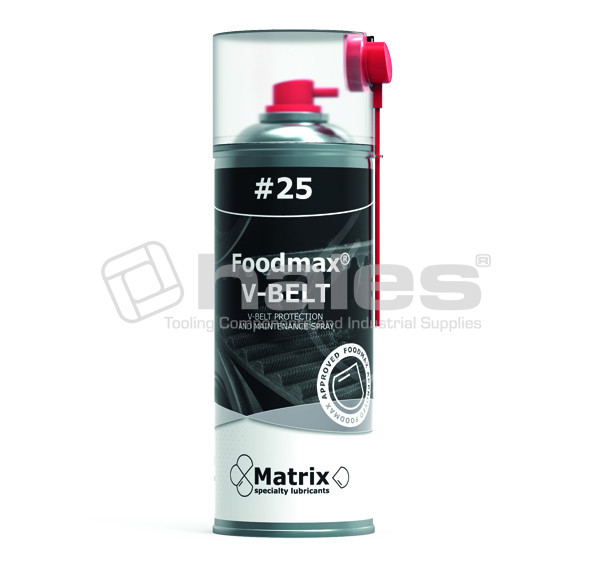 Foodmax Food Grade V-Belt Spray
This product is a food grade spray containing a product to protect and prevent V-belts from slipping.
Foodmax V-Belt can be used on vehicles, drill presses, milling, food and agricultural machines, generators, conveyor belts, compressors, pumps, lawn movers, concrete mixers and many more applications where V-Belts are used.
User friendly, help to prevent slipping and creaking, excellent adhesion, longtime
protection, resistant to weather influences, dilatant, delays the wear of V-belts and has a directed jetspray.
Get a Quote
| SKU | Size | QTY |
| --- | --- | --- |
| FM-VBELTSPRAY-040 | 400g Aerosol | |