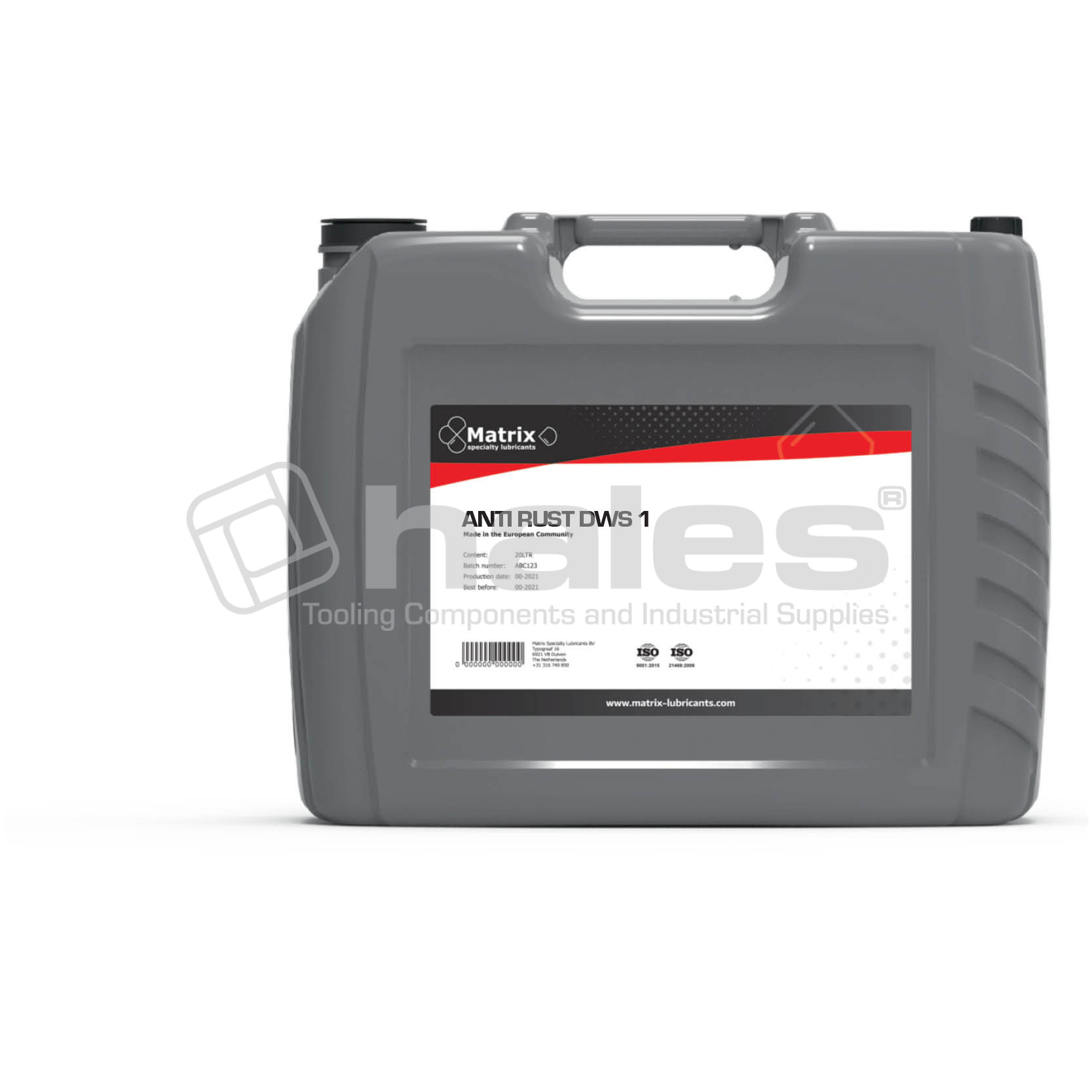 Matrix Anti Rust - DWS 1
This product is a fluid that contains solvents, rust inhibitors and water hydrophobic additives. These displace moisture and water from parts by leaving a greasy-oily film with good anti-rust properties, providing up to 18 months indoor protection.

In general, this product is applied to those parts that need protection and have been machined with soluble oils. Other applications include protection of parts which have been quenched with water before being packed, or parts of machinery subjected to corrosive moistures.
Get a Quote
| SKU | Type | Size | Pack Description | QTY |
| --- | --- | --- | --- | --- |
| MAT-ANTIRUST1 -020 | Anti Rust DWS | 20 Ltr | Pail | |