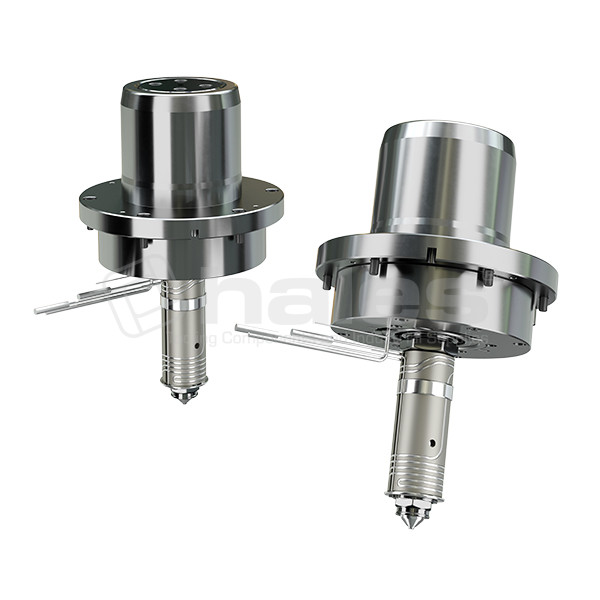 VeriShotᵀᴹ Single Valve Gate System
Sporting an extremely compact design, the VeriShotᵀᴹ system greatly reduces mold height requirements as it doubles as a locating ring housing the mechanics. This ensures perfect alignment between mold and machine platens.
Pre-assembled, VeriShotᵀᴹ features Mastips FlowLoc™ threaded leak proof nozzles with advanced heating technology for optimum control, providing exceptional thermal performance for improved part quality making it ideal for applications requiring a highly cosmetic gate finish, fast flow rates, large volume parts, and dimensional accuracy.
With an excellent thermal profile, VeriShotᵀᴹ ensures a wide molding window and is capable of processing a wide range of both engineering and commodity polymers. Low mold filling stress results in superior part quality and consistency.