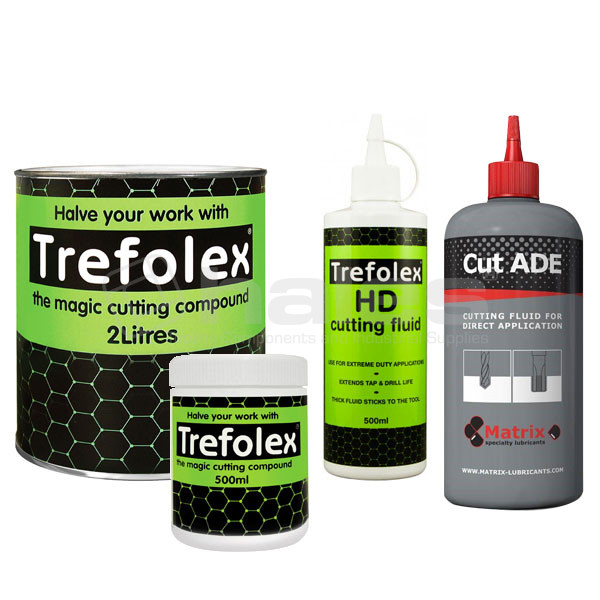 Tapping Compound
Trefolex Paste

- Trefolex is a green coloured, active cutting compound.
- Suitable for pipe screwing, hack sawing, tapping, reaming, etc.

Trefolex HD Fluid

- Trefolex HD cutting fluid is an extreme duty, thick fluid that sticks to the cutting tool through out the operation.
- Ideal for tapping and drilling stainless steel, and titanium.

Cut ADE Fluid

- Cutting fluid for direct application. Unique solution for dealing with metalworking in any way.
- Longer tool life, less broken taps, better work piece finish.
- No hazardous symbols.
Get a Quote
| SKU | Size | Type | QTY |
| --- | --- | --- | --- |
| CRC-TREF500ML | 500ml | Trefolex Paste | |
| CRC-TREF2LT | 2 Litre | Trefolex Paste | |
| CRC-TREF HD 500 | 500ml | Trefolex HD Fluid | |
| MAT-CUTADE-050 | 500ml | Cut ADE Fluid | |