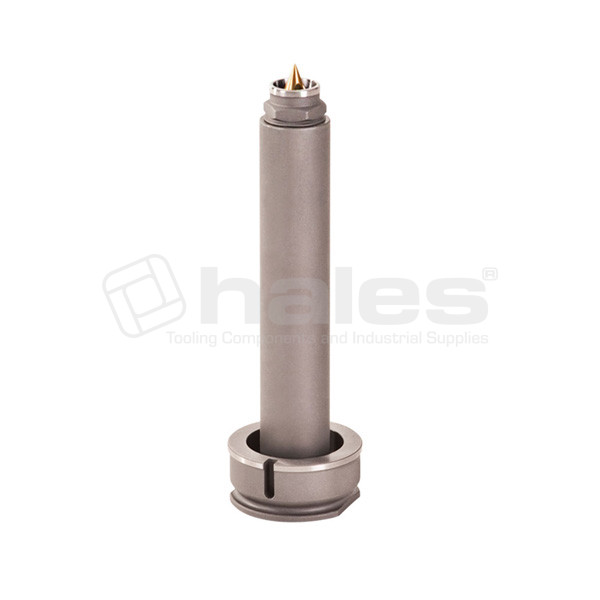 MX Nozzle - Multi Cavity Only
MX Nozzle Multi Cavity only. Available in 13, 16, 19 Series.
Low moulding temperature and pressure, excellent temperature consistency and front loading capabilities, that's the Mastip MX Nozzle, specifically designed for multi cavity manifold systems and hot halves.

The MX Nozzle is suited for small to medium applications in all types of markets. It is able to process a wide range of plastics, from the easy ethylenes to tough engineering resins.

Please contact your local Hales sales team for more details.
Get a Quote
| Product Type | Series | L | L4 | d2 | d3 | A | A/F | QTY |
| --- | --- | --- | --- | --- | --- | --- | --- | --- |
| MX Nozzles - Multi Cavity Only | 13 Series | 45 | 12 | 28 | 22.9 | 10 | 24 | |
| MX Nozzles - Multi Cavity Only | 13 Series | 55 | 12 | 28 | 22.9 | 10 | 24 | |
| MX Nozzles - Multi Cavity Only | 13 Series | 65 | 12 | 28 | 22.9 | 10 | 24 | |
| MX Nozzles - Multi Cavity Only | 13 Series | 75 | 12 | 28 | 22.9 | 10 | 24 | |
| MX Nozzles - Multi Cavity Only | 13 Series | 95 | 12 | 28 | 22.9 | 10 | 24 | |
| MX Nozzles - Multi Cavity Only | 13 Series | 115 | 12 | 28 | 22.9 | 10 | 24 | |
| MX Nozzles - Multi Cavity Only | 13 Series | 145 | 12 | 28 | 22.9 | 10 | 24 | |
| MX Nozzles - Multi Cavity Only | 13 Series | 175 | 12 | 28 | 22.9 | 10 | 24 | |
| MX Nozzles - Multi Cavity Only | 16 Series | 45 | 12 | 30 | 24.9 | 12 | 26 | |
| MX Nozzles - Multi Cavity Only | 16 Series | 55 | 12 | 30 | 24.9 | 12 | 26 | |
| MX Nozzles - Multi Cavity Only | 16 Series | 65 | 12 | 30 | 24.9 | 12 | 26 | |
| MX Nozzles - Multi Cavity Only | 16 Series | 75 | 12 | 30 | 24.9 | 12 | 26 | |
| MX Nozzles - Multi Cavity Only | 16 Series | 95 | 12 | 30 | 24.9 | 12 | 26 | |
| MX Nozzles - Multi Cavity Only | 16 Series | 115 | 12 | 30 | 24.9 | 12 | 26 | |
| MX Nozzles - Multi Cavity Only | 16 Series | 145 | 12 | 30 | 24.9 | 12 | 26 | |
| MX Nozzles - Multi Cavity Only | 16 Series | 175 | 12 | 30 | 24.9 | 12 | 26 | |
| MX Nozzles - Multi Cavity Only | 19 Series | 55 | 15 | 40 | 31.5 | 15 | 36 | |
| MX Nozzles - Multi Cavity Only | 19 Series | 65 | 15 | 40 | 31.5 | 15 | 36 | |
| MX Nozzles - Multi Cavity Only | 19 Series | 75 | 15 | 40 | 31.5 | 15 | 36 | |
| MX Nozzles - Multi Cavity Only | 19 Series | 95 | 15 | 40 | 31.5 | 15 | 36 | |
| MX Nozzles - Multi Cavity Only | 19 Series | 115 | 15 | 40 | 31.5 | 15 | 36 | |
| MX Nozzles - Multi Cavity Only | 19 Series | 145 | 15 | 40 | 31.5 | 15 | 36 | |
| MX Nozzles - Multi Cavity Only | 19 Series | 175 | 15 | 40 | 31.5 | 15 | 36 | |