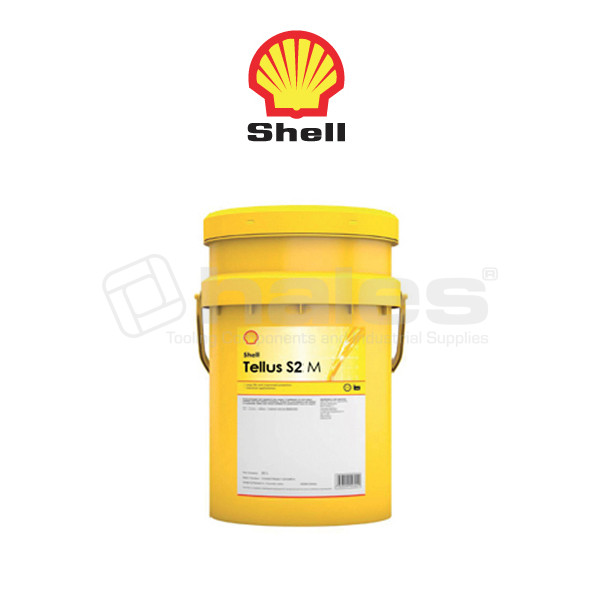 SHELL Hydraulic Oil
To meet the challenges of a wide range of hydraulic equipment and applications, Shell has designed a portfolio of fluids that helps you to choose a product to best match your needs. It includes extra-long-life synthetic technologies capable of up to four times standard life, through to cost effective, reliable products for less demanding applications.

SHELL Hydraulic Oil - Available in S1, Tellus and Tellus Zinc Free.
More products available from Hales upon request.
Get a Quote
| SKU | Type | Size | Pack Description | QTY |
| --- | --- | --- | --- | --- |
| SHEL-HYD S1 M46 209L | Hydraulic S1 M46 | 209 Ltr | Drum | |
| SHEL-HYD S1 M68 209L | Hydraulic S1 M68 | 209 Ltr | Drum | |
| SHEL-TELLM22 20 | Tellus S2 MX22 | 20 Ltr | Pail | |
| SHEL-TELLM22 209 | Tellus S2 MX22 | 209 Ltr | Drum | |
| SHEL-TELLM32 20 | Tellus S2 MX32 | 20 Ltr | Pail | |
| SHEL-TELLM32 209 | Tellus S2 MX32 | 209 Ltr | Drum | |
| SHEL-TELLM46 20 | Tellus S2 MX46 | 20 Ltr | Pail | |
| SHEL-TELLM46 209 | Tellus S2 MX46 | 209 Ltr | Drum | |
| SHEL-TELLM46 1000 | Tellus S2 MX46 | 1000 Ltr | IBC | |
| SHEL-TELLM68 20 | Tellus S2 MX68 | 20 Ltr | Pail | |
| SHEL-TELLM68 209 | Tellus S2 MX68 | 209 Ltr | Drum | |
| SHEL-TELLM100 20 | Tellus S2 MX100 | 20 Ltr | Pail | |
| SHEL-TELLM100 209 | Tellus S2 MX100 | 209 Ltr | Drum | |
| SHEL-TELLME46 209 | Tellus S4 ME46 | 209 Ltr | Drum | |
| SHEL-TELLME68 209 | Tellus S4 ME68 | 209 Ltr | Drum | |
| SHEL-TELLS2VX46 20 | Tellus S2 VX46 | 20 Ltr | Pail | |
| SHEL-TELLS2VX46 209 | Tellus S2 VX46 | 209 Ltr | Drum | |
| SHEL-TELLS2VX68 20 | Tellus S2 VX68 | 20 Ltr | Pail | |
| SHEL-TELLS2VX68 209 | Tellus S2 VX68 | 209 Ltr | Drum | |
| SHEL-TELLS3M32 20 ZF | Tellus S3 M32 ZF (Zinc Free) | 20 Ltr | Pail | |
| SHEL-TELLS3M46 209 ZF | Tellus S3 M46 ZF (Zinc Free) | 209 Ltr | Drum | |
| SHEL-TELLS3M46 1000 ZF | Tellus S3 M46 ZF (Zinc Free) | 1000 Ltr | IBC | |
| SHEL-TELLS3M68 209 ZF | Tellus S3 M68 ZF (Zinc Free) | 209 Ltr | Drum | |