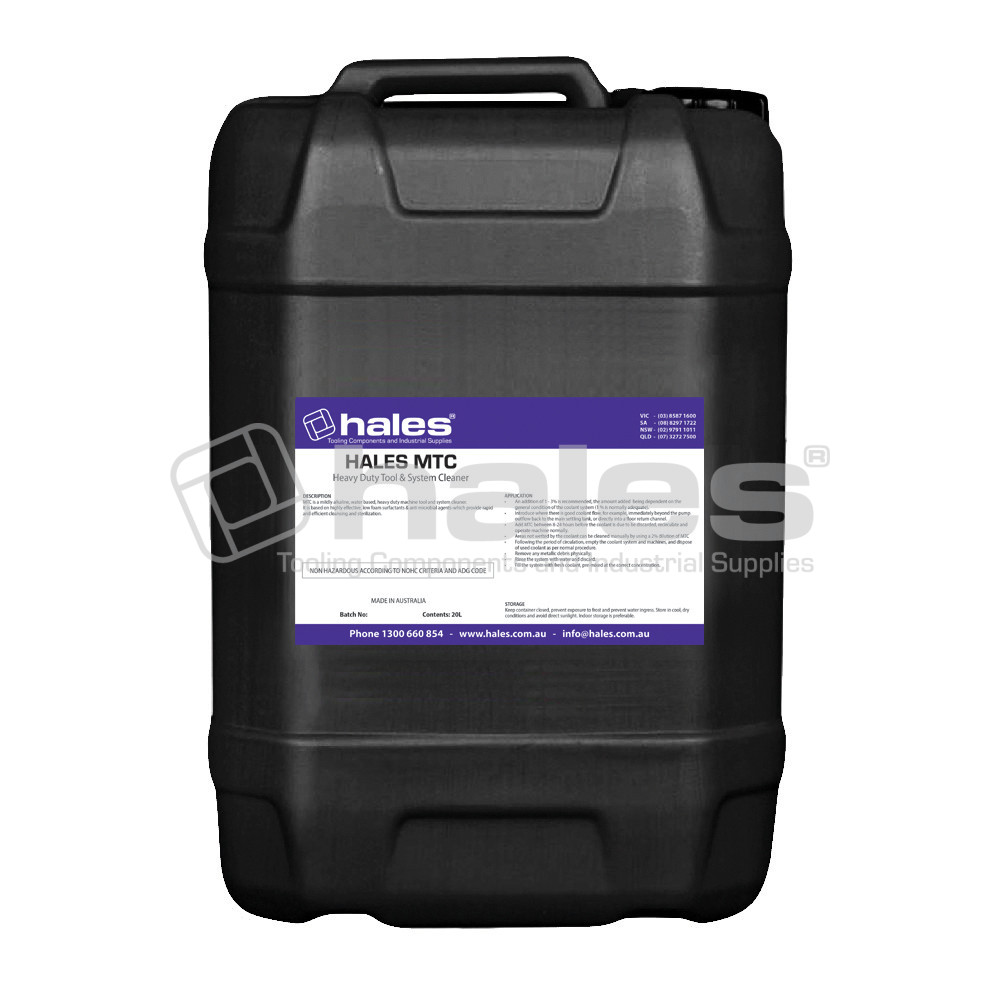 CNC Machine System Cleaner - HALES MTC50
Hales MTC50 is specially formulated to deal with the range of contaminants in ma-chine tool systems, using water based coolants.

Regular use of MTC50 at fluid changeover time is highly recommended , as the adoption of the simple clean out procedure dramatically reduces coolant related problems, and ensures maximum coolant life.

MTC 50 is easy to use, with minimum disruption to production, being added direct to the coolant system whilst still in operation.
Get a Quote
| SKU | Type | Size | Pack Description | QTY |
| --- | --- | --- | --- | --- |
| HALESMTC50 05 | Machine / System Cleaner | 5 Ltr | Pail | |
| HALESMTC50 20 | Machine / System Cleaner | 20 Ltr | Pail | |
Send an Enquiry
Thank you for your enquiry, we will be in touch
Subscribe
For special offers, discounts, product updates and our weekly newsletter enter your email below
Thank you for your enquiry, we will be in touch
Error message