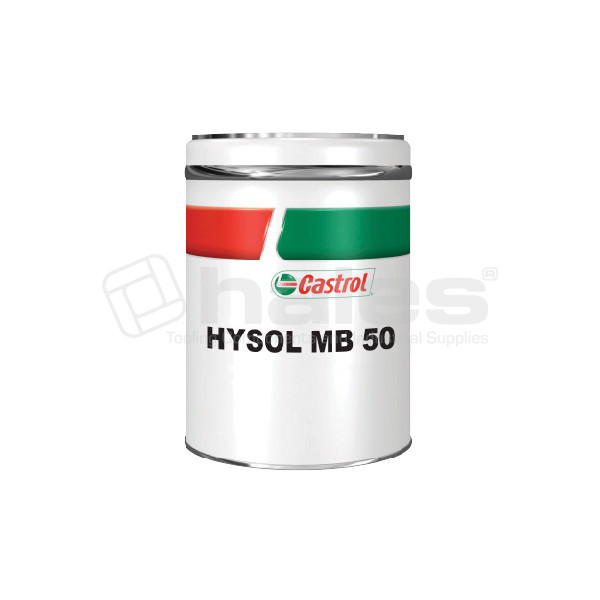 High Performance Soluable Metalworking FluidCASTROL HYSOL MB 50 CAS-HYSOLMB50-020        
HYSOL MB50 is especially designed for machining of ferrous and aluminium alloys.
High Performance soluble metalworking fluid
Unique additives that enhances machining performance and surface finish
Chlorine and Formaldehyde releasing agent free
Improves bio-resistance properties - lowers overall operations cost
Suitable for large central systems
Suitable for single pump machines.
NOTE: Not recommended for use with yellow metals.
Get a Quote
| SKU | Type | Size | Pack Description | QTY |
| --- | --- | --- | --- | --- |
| CAS-HYSOLMB50-020 | Hysol MB50 | 20 Ltr | Pail | |
| CAS-HYSOLMB50-205 | Hysol MB50 | 205 Ltr | Drum | |