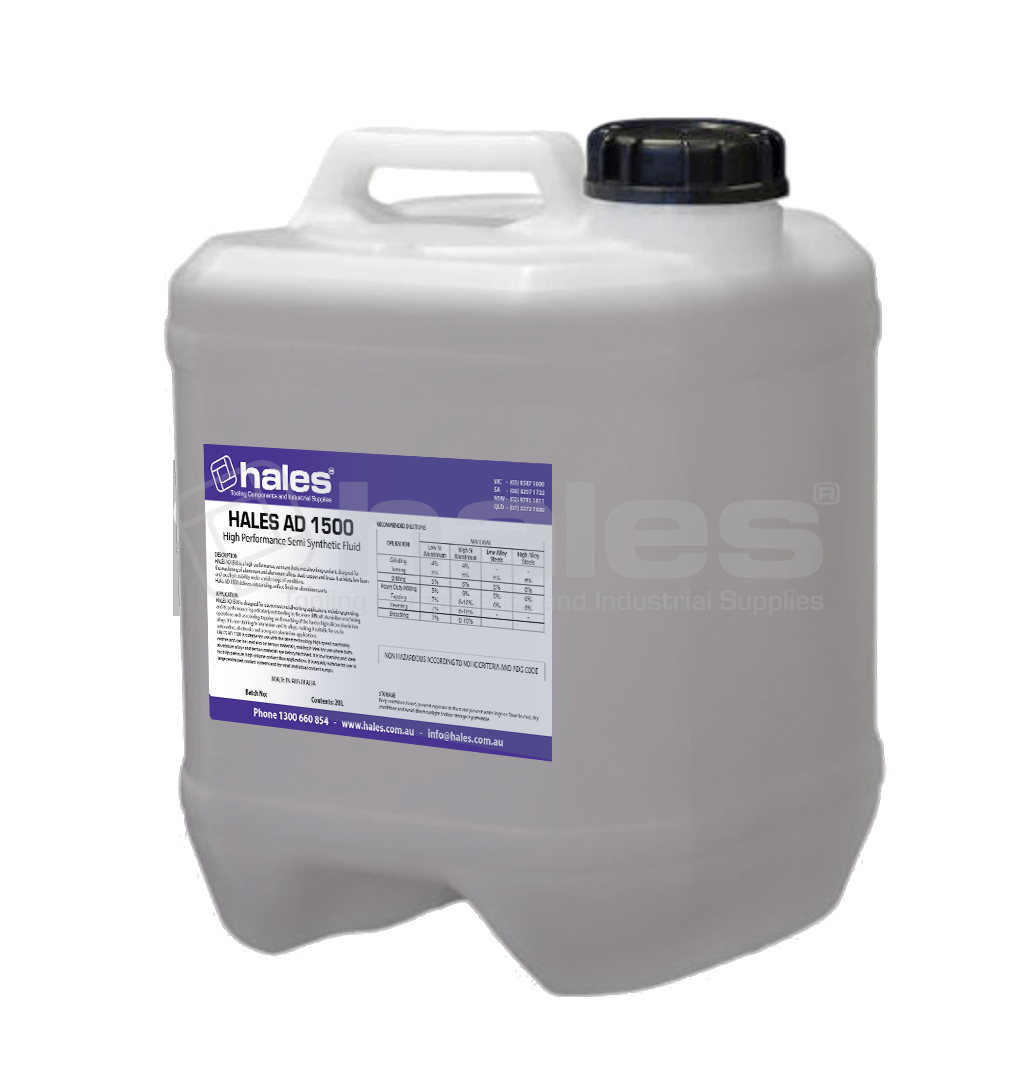 Metal Working Semi Synthetic Fluid - HALES AD1500
Hales AD1500 is a high performance semi synthetic metalworking coolant designed for the machining of aluminium, steel, copper and brass. It has been formulated for use in soft water as well as hard water, and exhibits low foam and excellent stability under a wide range of conditions.

Hales AD1500 offers excellent surface finish and extended tool life, even in difficult operations.

Excellent corrosion protection, non-staining to ferrous materials and to aluminium and alloys.
Get a Quote
| SKU | Type | Size | Pack Description | QTY |
| --- | --- | --- | --- | --- |
| HALESAD1500-020 | Hales AD 1500 | 20 Ltr | Pail | |
| HALESAD1500-200 | Hales AD 1500 | 200 Ltr | Drum | |
Send an Enquiry
Thank you for your enquiry, we will be in touch
Subscribe
For special offers, discounts, product updates and our weekly newsletter enter your email below
Thank you for your enquiry, we will be in touch
Error message