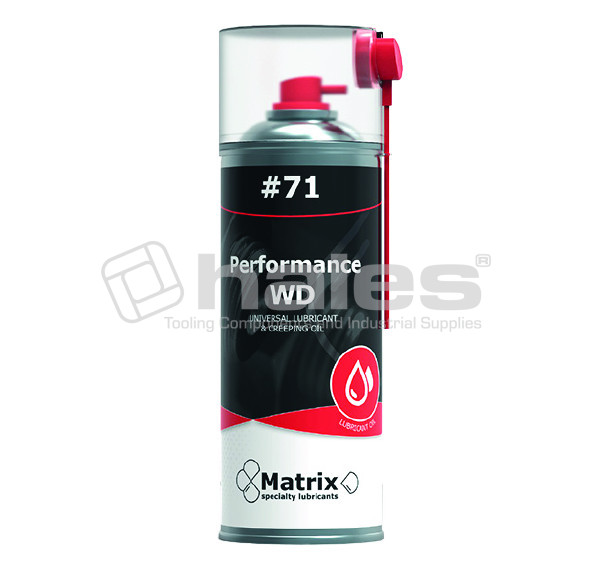 Matrix Performance WD Spray
Performance WD is a direct jet-spray to be used as a universal oil to lubricate and protect metal and plastic parts. It is suitable to unfasten rusted nuts and bolts, remove/avoid squeaking/creaking noises, grease and lubricate runners, joints, hinges and chains.

This is a typical 5-in-1 product, acting as a rust remover, lubricant, contact spray, cleaner and corrosion preventative at the same time.

Performance WD offers many advantages and can be used as an all-service products in many fields of applications such as tool protection, corrosion protection, squeaking parts, moisture resistant in places where electronic applications are used, contact cleaner and many more.
Get a Quote
| SKU | Size | Pack Description | QTY |
| --- | --- | --- | --- |
| MAT-PERFORM-WD 040 | 400g | Aerosol | |