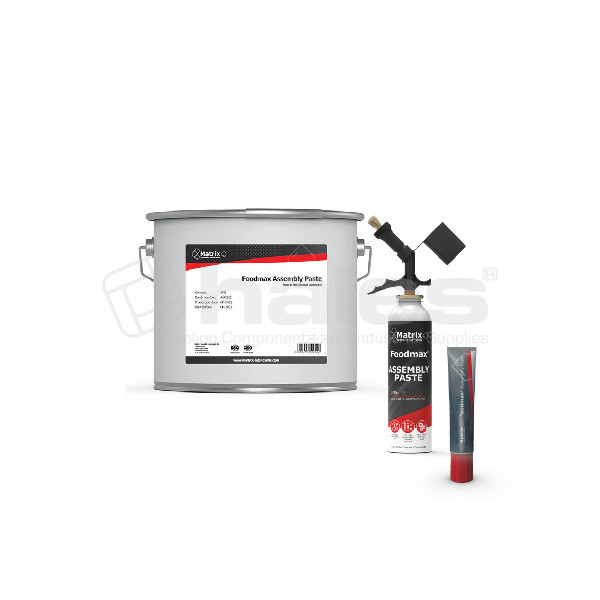 Foodmax Assembly Paste

"FOOD GRADE ANTI-SEIZE ASSEMBLY PASTE - FOODMAX ASSEMBLY PASTE
White, non-toxic, grease like compound.
Designed for use as an assembly lubricant for lubricating bushes, sliding surfaces and small open plastic or metal gears and anti-seize compound for threaded fasteners.
To prevent damage during start up and protect against premature wear during the running-in period.

Available in 125gm tube,3kg tub or 125ml Airopack."

Get a Quote
| SKU | Type | Size | Pack Description | QTY |
| --- | --- | --- | --- | --- |
| FM-ASSEMBLYPASTE - 0125 | Foodmax Assembly Paste | 125gm  | tube | |
| FM-ASSEMBLYPASTE-003 | Foodmax Assembly Paste | 3kg  | tub | |
| FM-ASSEMBLYPASTE-0125 | Foodmax Assembly Paste | 125ml  | Airopack | |